People have wondered where A Man Called Adam disappeared to in the mid 00s. Balearic pioneers, chill-out innovators, British House label bosses, Sally Rodgers and Steve Jones have been many things and when they did indeed take a step back from the dance music industry they weren't idle. After recording what was supposed to be the album that would break them as an International live act, then experiencing the label releasing it, Pagan Records, suddenly go bust, they were forced to cobble together an album of remixes and old catalogue for Norman Cooke's Southern Fried label. The result was a compromise they weren't really comfortable with. A step backward that paid the bills but didn't feel creatively fulfilling.
So they started to explore more experimental forms of electronic and made a surprisingly easy transition from DJs and dance music producers to become respected sound designers for museums, galleries, theatre, film and radio. They also went back to school. Steve gained a Masters in Sound Design from Edinburgh University and Sally, a Master of Letters in poetics from the University of St Andrews. As Sally puts it, 'You have to put your ego behind you when you go back to university – you' re just the same as everyone else, there to learn, and you have to be kind of humble in the face of all you don't know'. Now Sally has a doctorate and her research looks at the historical impact of technologies on lyric forms. Steve is close to the finish line with his own PhD and after 25 years stuck behind a computer in recording studios it's not surprising that he's becoming a renowned expert in improvised, mobile music practice. Or 'guerilla ipad' as someone described it.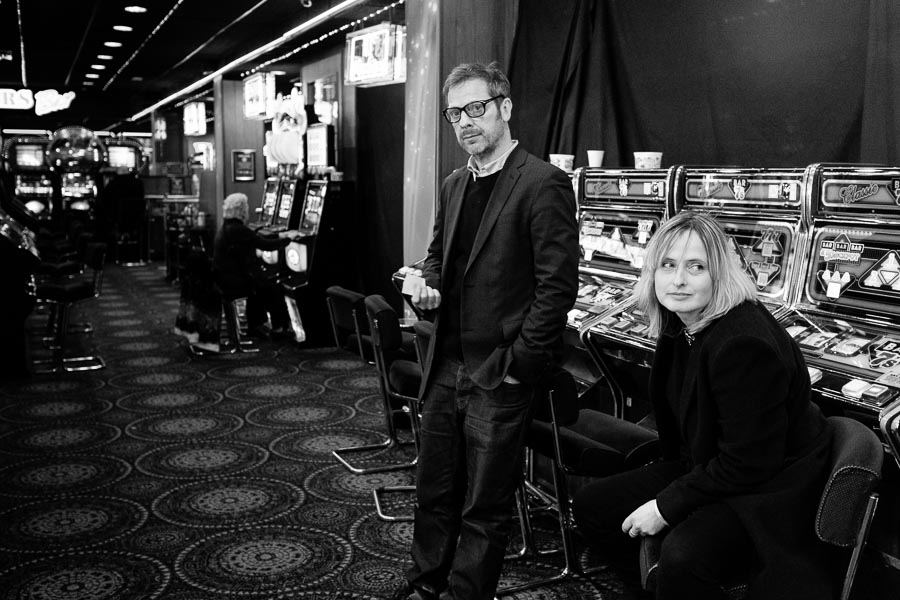 So why now, why re-emerge? As notorious nostalgia-phobes the idea of '90s Remember When' gigs fills them with horror, yet here they are playing and performing some of their much loved catalogue in Ibiza for the first time in 15 years. Well, like almost everything they've done and continue to do, if it feels creative and fun they'll do it. Using new technologies, (ipads, midi controllers and real-time sequencing and processing) they can sample their own records, reprogram them with a contemporary twist and perform the alongside their more experimental works without anyone batting an eye-lid. They've introduced songs recorded under their alias discrete machines and with Sally's DJ protégé Chris Smith on board they function more like a sound system. With Live performances, DJ sets, workshops and seminars (Sally is a senior lecturer at Leeds College of Music and Steve teaches his own mobile music module at de Montfort University) they are a flexible, fluid and forward looking entity once more. And as long as they're moving forward and having fun, they are happy.
As sound designers they have a reputation for delivering high quality compositions and gallery enabling sound for a diverse range of clients including The British Museum, Johnson Banks, The Burns Group, Clay Interactive and The BME. In performance they are currently experimenting with a concept using installation and portable technologies, which they describe as 'The Carry Principle'. Improvising with the sounds of the environments they're in, and generating new sound, from recitation to the hidden sounds of obsolete technologies, they use real-time processing to create a unique audible discourse. Working under the name Discrete Machines, their practice continues to expand and includes performance, social interactions and visual media.